DNA Cycles was established in 2014, with the aim to meet the needs of cyclist of Macarthur which is rapidly evolving and expanding.  
The convenience of a local bike shop is important servicing the local community with not only expert advice when choosing a bicycle but also the experience and knowledge when it comes to after sales service and repairs of push bikes. 
With a wide range of popular brands of  bicycles, and an extensive range of accessories and associated products, it is a one stop shop in the Macarthur region for all of your cycling needs.   All bicycles sold are fully assembled by experienced staff and ready to ride,  and of course we provide expert after sales service and professional repair work which is an important part of our business providing peace of mind when making a purchase of a new bicycle.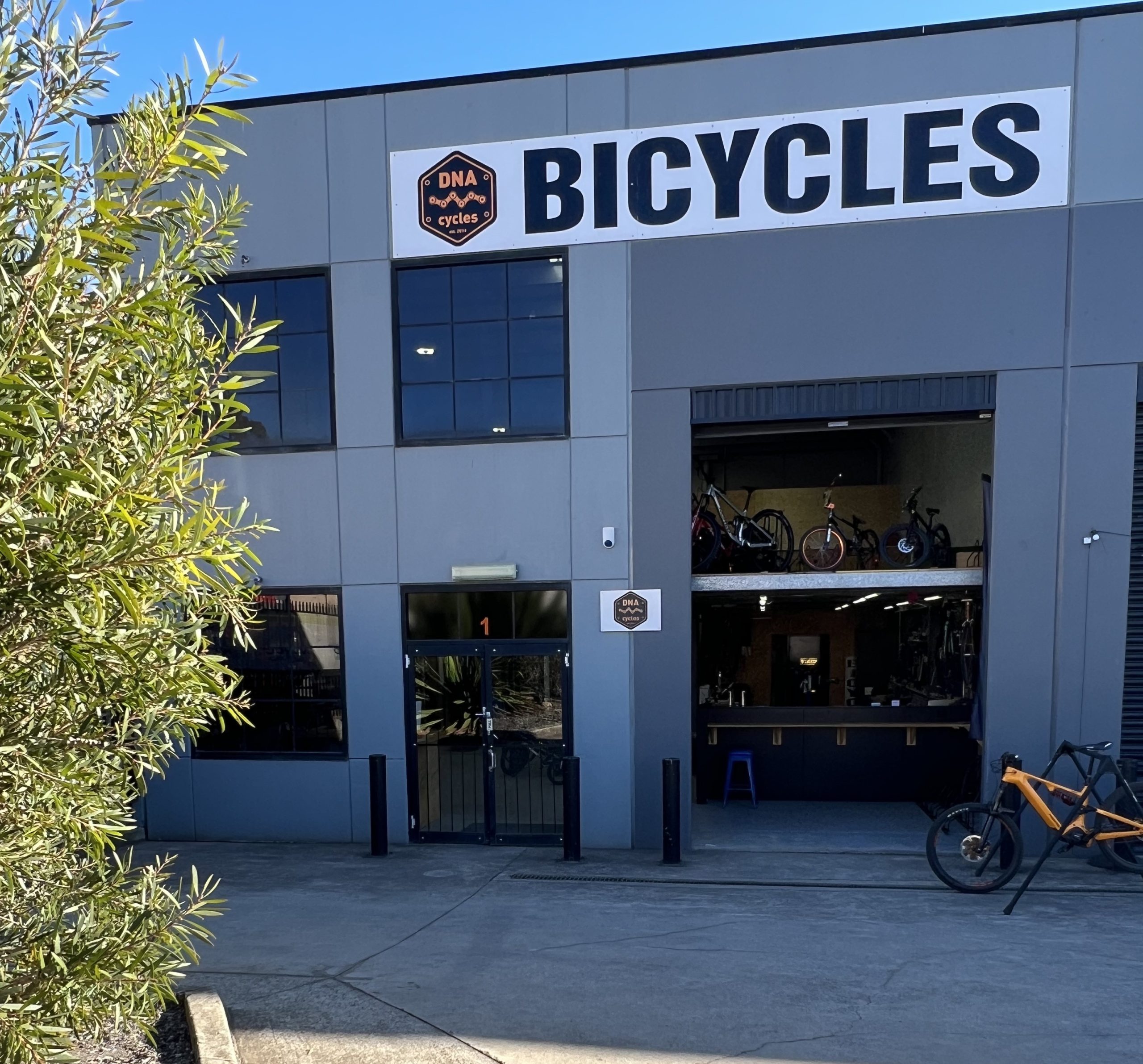 DANIEL   
Daniel has a passion for bicycles which gives him a keen understanding of the needs of cyclists of all types and ages. He is a keen mountain bike rider giving him an inside experience to your needs. 
His background in aeronautical engineering, is a good grounding for the technical aspects associated with bicycles.  His experience in the cycling industry is extensive with his involvement commencing in London in 1999 where he worked for a bicycle store called Bike Park.  
When arriving back to Australia Daniel worked as a bicycle Sales Manager for such brands a, Norco, Santa Cruz and Apollo until his decision to provide his local area with its own bicycle store. 
JET
Jet has been riding for over 50 years, both internationally and domestically and is equally at home on long distant mountain bike rides on his MERIDA 96 at home in NZ or here on the roads here in MacArthur. Jet is happy to spend the time you need, helping you choose the right bike for the application your cycling direction requires. Be it riding around the local bike track for a morning coffee on an Ebike or helping you develop a fat bike to race solo across the Simpson Desert.
So come and see us for anything and everything cycling, we live and breathe it. Whether you are a beginner or pro, young or old, a mountain bike rider, road bike rider, BMX rider, any type of bicycle riding  we have you covered.